Oblique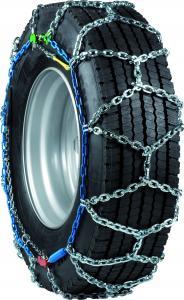 Snow Chains König T2 Pro

Single diamond pattern chain.
Simple link cross chain makes the chain easy to handle.
Internal flexible cable for quick, one-stop fitting.
Chain made in K-Premium Steel, guaranteeing optimalperformance and durability.
Double locking system for perfect fitting.
Side external chain painted and equipped with steel spring to keep the chain tight close to the tyre.
Hardened, galvanized steel with D-shaped cross-sections of 5.70 mm and 6.40 mm, and D-plus cross-section of 7.75 mm.
Tightening chain with elastic end for good tensioning.
Homologations/Certifications/Conformity: Ö-Norm 5119 and TÜV.