G3 Clop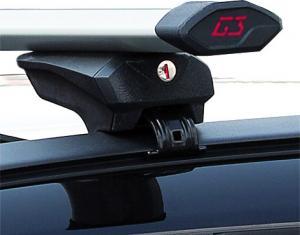 Roof racks and roof boxes G3

For 45 years G3 has been making top-level car accessories, and with time the company has grown thanks to the latest design and production advancements.
G3 focuses on quality, safety and design of its accessories, and thanks to these principles has been able to secure collaboration deals with the most important car manufacturers.
Fiat, Alfa Romeo, Lancia, Maserati, Audi, Volkswagen, Lamborghini, Seat, Skoda, Kia, Hyundai, Ford, Mitsubishi, Nissan, Opel, Peugeot, Citroen, Dacia and Renault are partners of G3 S.p.a
Roof racks and roof boxes Thule

Always aiming at staying one step ahead, and working closely together with the car industry, Thule introduces a new generation of roof rack systems: Thule Edge and Thule Evo.
The low-profile Thule Edge system offers a sleek, integrated design, while the Thule Evo system maximizes the loading area and comes with a variety of load bar options.
No matter what system you choose for your vehicle, you can rest assured that you will get the safest, strongest and most stylish roof racks around. 100 % made in Sweden and tested to the limits and beyond. With a Thule roof rack, you get quality all the way.