Front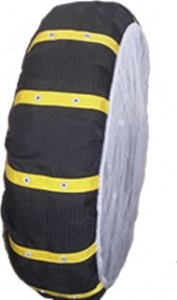 Snow Chains Week End Elastic

A brand new concept, the Week End Elastic is mounted on the tires of the driving wheels of the car adhering perfectly to the tread.
Thanks to the special fabric and spiked reinforcements, the Week End Elastic significantly increases the car's adherence to ice and snow and is the ideal solution for vehicles with reduced space between tire and mechanical parts.
It can be used as an alternative to the snow chain where there is no obligation to use it.